Our half term holiday was filled with a variety of activities, some far more exciting than others. Firstly we went to Wales to our caravan and thankfully the sun decided to shine.
Saturday morning with did our favourite walk with Ruby - parking at Morfa Mawddach and walking across the railway bridge into
Barmouth
. It is a stunning walk which we never tire of.
Barmouth Bridge
Barmouth
Mawddach Estuary
It's about a 4 mile walk by the time we have crossed the bridge from Morfa Mawddach train station, walked up to the far end of Barmouth for a coffee at
Min Y Mor Hotel
and back across the bridge - tiring for everyone, but especially for Ruby dog who then sleeps all afternoon.
Sunday afternoon we crossed a new bridge - the
Wales Coastal Path
now has a footbridge crossing the
Dysynni River
just north of Tywyn.
New Dysynni Bridge
The views from the other side were amazing - new to us as we've never crossed this part of the river before. We walked inland to Tonfanau where the
Bank Holiday Motorcycling
race event was happening on the old airfield - Tonfanau was an Anti-Aircraft Training Camp in World War II
Training Camp in World War II
Although the Bank Holiday Monday was a wet day we had a lovely weekend in a part of the country we love - we took family with us and had a small celebration with a bottle of
Lanson
Rose Champagne. If you are regular reader of my blog it was one of the bottles from my
Tesco
Mystery Case I mention in
April's post.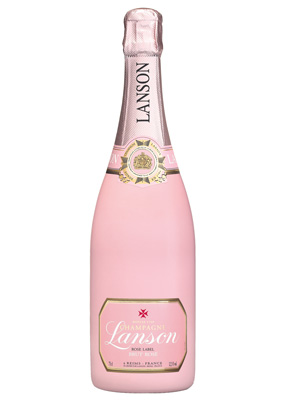 It was a delicious glass of very good champagne - the glass was filled with an amber liquid that shone with sparkling highlights. The small bubbles were light, very active in the glass but not a gaseous champagne.
Nose: a light peach fragrance, nothing overpowering
Taste: no outstanding fruit but a very subtle blend of peach, nectarine with a slight hint of fennel.
We enjoyed this before dinner unaccompanied but it would suit a very light starter or lunchtime meal; prawn or salmon especially.
We have had another delivery from Tesco to taste and review - the
Tesco Community
Gold members have been asked to try
Freixenet Cordon Negro
&
Freixenet Cordon Oro
.
Cordon Negro & Cordon Oro
With being away we have yet to try these sparklers but they are both in the fridge ready for the weekend - I just need to think about food pairing - it may be we try the Oro unaccompanied as it's a semi-seco.
There always seems to be something going on or wine to be enjoyed - and soon we'll be visiting
SH Jones
,
Banbury
and
Cardiff
- so more news, tips and travel soon.